Tech You Need for An Online Fashion Business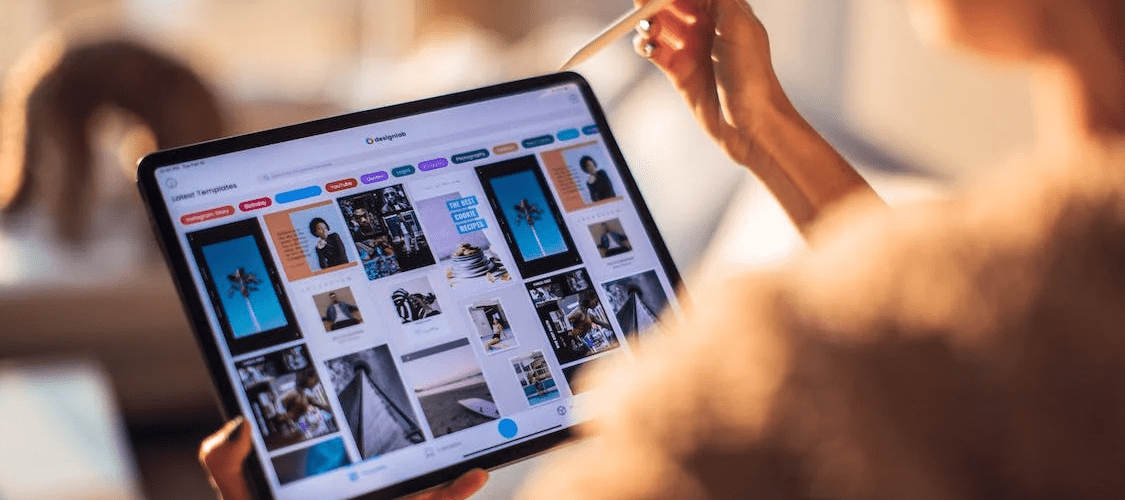 Operating your online fashion business can't be done properly without the help of some tech. Recently, technology has taken the fashion industry by storm. New fashion technology trends are emerging daily and to be able to keep up with them, you need to be very up-to-date and familiar with current technology. 
To help you out, we gathered a list of tech you need for an online fashion business. Here are some good examples of what tech you need to operate your online store properly.
1. Software for apparel design
Traditional methods and techniques of designing clothes have been replaced by technology. Today, with the help of technology, fashion brands can produce many different designs and pieces than they could before with traditional techniques. 
With the help of artificial intelligence software, you can create designs with different materials, colors and patterns. Moreover, customers can create custom clothing for themselves. 
If you own a sports teamwear business, with the help of technology you can automate it. Customers can create their custom teamwear in your online store with the help of software. This type of apparel design software is very cost-effective because it doesn't require growing your design team to grow your business.
2. Centralized technology 
Keeping inventory and orders organized and in order can be difficult. Thankfully, we can count on the help of centralized technology to help us out. The purpose of centralized technology is to keep product inventory and orders organized through one platform. 
This means that with the help of this sort of technology, there is very little room for errors or things going missing. No more missing inventory, no more wrong or missing orders.
What's even better is that this technology can keep things in order worldwide. If you have warehouses in different countries, centralized technology can tell you the exact number of orders and inventory. Based on this, you'll be able to know where more stock is needed and for which products, in which warehouses you have a surplus, and so on.
All in all, centralized technology makes operating your fashion business much easier and more organized.
3. Data and insight gathering software 
Keeping up with fashion trends and the needs of the apparel market can be challenging. To be able to do this without any difficulty, you should invest in real-time analytics and insight gathering solutions.
Having technology such as this could help you gather data on customers, current fashion trends, seasonality, and other similar information. In turn, this could help you improve production and retail. To be able to implement such technology, you should have your sales, inventory, and fulfillment processes all connected.
4. Blockchain technology
You've probably heard of blockchain technology and how it has changed the way many businesses operate. Blockchain technology can transform your fashion business as well.
This type of tech can significantly improve your supply chain. With it, all your operations will be smooth and transparent. Supply chain management will be much easier if you decide to implement blockchain technology into your financial transactions. You'll also be able to keep track of every step of production – from raw to end product. 
5. Manufacturing technology
Manufacturing mistakes create a lot of waste and waste is the last thing we need. To deal with this problem and reduce manufacturing time, technology has stepped in. Automation, data analytics, 3D printing, and other similar technologies are now used to shorten the production cycle and streamline production. 
More and more fashion brands are experimenting with 3D printing technology which is supposed to help produce fashion on demand. Pieces and products are now more sustainable and customizable. 
With the help of this kind of manufacturing technology, there will be less overstock and lower quantities of clothing being made. 
6. Marketing tech
Print media and print advertising are long gone. Technology and digitalization have made it possible for us to put print marketing aside and concentrate on online marketing. 
With the help of technology, you can now reach many more people than before. With less money, you can make an online marketing campaign that will reach media users all over the world.
We can count on social media, influencers, brand collaboration, email marketing and so much more to help us market our fashion businesses. So, if your business doesn't already have a social media profile, make sure you make one right now.
7. Mobile commerce
With mobile commerce, wallets, cash, and cards are no longer necessary. Mobile devices such as smartphones or tablets can be used to buy and sell products. Mobile commerce is on the good path to completely change our lives.
You should find ways to optimize your online store for mobile commerce because there are many benefits. With the help of mobile commerce, customers will be able to buy from your fashion store on their mobile devices whenever they feel like it – your online store will always be in their hands reach.
Optimizing your online store also means improving user experience and being able to reach your customers whenever you want through built-in marketing options.
The bottom line
To run a successful online fashion business, you'll need to implement some of the above-mentioned technologies. There is no separating fashion from technology anymore. Technology has only started to take root in the fashion industry and as things stand, fashion technology will only continue to grow.