Coworking versus Traditional Office – What's the Best Choice for SMBs?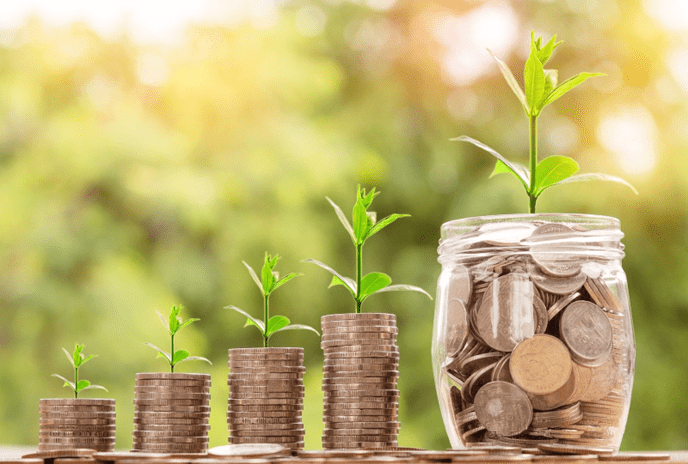 In response to the deadly COVID-19 pandemic, most businesses encouraged their teams to operate from home setups. While this way of working came with massive advantages, McKinsey's report reveals that most companies consider physical workstations a growth-boosting factor.
What's more? Research affirms that change in the workplace is pivotal to productivity.
No wonder, remote employees are now looking for modern workplace settings.
The future of workspaces is changing. Besides the traditional 9-to-5 offices, companies are opting for coworking.
But what is the best choice for SMBs – coworking or traditional workspaces?
In this blog post, we will share the pros and cons of each to ease the decision-making of SMBs.
Traditional vs Coworking Office
Traditional Office
A traditional office signifies a private commercial premise. Business owners can use the workspace according to their workstyle and operational needs.
Here are the pros and cons of traditional offices for SMBs to consider.
Pros of Traditional Office
#1: Complete Data Security and Privacy
Data is one of the most vital assets and a powerful differentiator for businesses.
Nowadays, data security breaches exposing sensitive and confidential business information are becoming prevalent. According to reports, US-based businesses observed 46% of cyberattacks in 2020.
No wonder, organizations invest hefty amounts in data security. Statistics reveal that the global data security market will cross $366.1 billion by 2028.
Since traditional workstations restrict unauthorized access, SMBs can be assured of and ensure data security and privacy.
#2: Improved Branding and Corporate Culture
A strong corporate culture contributes to an engaged and successful brand.
A report states that culture-led brands can achieve up to 3 times higher ROI than others.
Traditional offices provide work privacy and have minimal interference from external resources. The close-knit environment imbibes a sense of familiarity and trust between teammates. This helps strengthen the work culture.
#3: Better Control
Traditional offices allow business owners to make changes according to operational requirements.
For instance, they can install standing desks or switch to sustainable resources. They have the authority to make decisions.
#4: Fewer Distractions
A distraction-free work environment can boost employees' focus, engagement, and productivity.
According to Gallup, an engaged workforce can help boost a brand's ROI by as much as 21%.
Traditional offices have dedicated desks or separate cubicles for employees. This setup minimizes distractions and helps small businesses scale.
Cons of Traditional Office
#1: Hefty Long-Term Lease and Maintenance Cost
Businesses operating from traditional offices require paying long-term leases for three or five years. Once paid, they can't relocate or break the contract before the mentioned term.
Besides, they need to manage and pay for essential amenities like desks, computers, a cafeteria, and more.
These are massive drawbacks for businesses, especially SMBs struggling with cash flow issues.
#2: Less Working Flexibility
Traditional offices follow a rigid working pattern and don't offer working flexibility.
This can disturb employees' personal and professional life balance. In fact, report state that tight deadlines and workload pressure can lead to anxiety and depression.
#3: Limited Networking and Collaboration Opportunities
Networking and collaboration opportunities can help employees build exceptional professional relationships. Besides, they can learn new skills from industry leaders, thereby fostering professional development.
Networking opportunities in traditional setups are limited as they follow the private working culture. This can stunt an organization's growth.
Coworking
Coworking involves multiple companies sharing a common workspace while achieving individual business goals. From freelancers, and SMBs, to mid-sized and large-scale companies, coworking setup supports all types of business professionals.
Here are the pros and cons of coworking for SMBs to consider.
Pros of Coworking
#1: Top-Class Amenities and Infrastructure
Poor infrastructure and amenities can lead to work-related burnout.
According to a recent report, 74% of working professionals admit to experiencing burnout.
This creates barriers to retaining top talent, thereby increasing the attrition rate. No wonder, the attrition rate reached an all-time high in 2021.
However, installing top-class amenities and resources requires heavy investment. This can be challenging for SMBs on a tight budget.
Since coworking use shared amenities, SMBs can access the best facilities without breaking the bank.
Here is a list of amenities that coworking offers:
Password-protected and high-speed Wi-Fi
Laptops, fax machines, computers, and other devices
Phone booths, scanners, and printers
Cafeterias and functional kitchens
Air-conditioned rooms and halls
Recreational zones like gyms and parks
#2: Less Overhead Costs
Reports state that 80-90% of startups fail within the first five years due to a lack of financial backup.
This reflects:
Less overhead costs = Improved bottom line
With coworking, SMBs can access shared top-class amenities like high-speed Wi-Fi, advanced technologies, and tools.
This can help businesses build a productive workforce without investing massive capital. So, coworking can bring tangible advantages in the long term, thereby boosting ROI.
#3: Greater Working Flexibility
Unlike traditional workspaces, coworking provides greater working flexibility to professionals.
Here's how:
Professionals can work according to their convenience. Coworking offers access to workstations 24*7.
Businesses can choose from an array of seating arrangements. For instance, they can consider private desks for job roles requiring a quiet environment. Besides, they can go with shared or hot desk provision if their employees need a collaborative environment.
Gymnasiums, cafeterias, and parks allow employees to take breaks and refresh their minds.
#4: Networking and Collaboration Opportunities
Since coworking use shared spaces, connecting with like-minded professionals, mentors, investors, and contemporaries is easy.
This allows working professionals to brainstorm ideas, thereby enhancing creativity and innovation.
#5: Prime Locality at Economical Rates
Workspace location plays a pivotal role in making or breaking a business image.
A workspace in a prime location can help boost business visibility and attract new prospects.
Coworking offices usually operate at prime locations. This can help businesses gain valuable opportunities, thereby contributing to their growth.
Cons of Coworking
#1: Noisy Work Environment
Coworking brings multiple businesses together.
While creative working professionals can find collaborative environments helpful, employees working in administrative or finance profiles may not appreciate the noisy workstyle. The noisy work environment can be a huge distraction for them.
#2: Lack of Privacy
Sharing the space with another company can invite a lack of privacy.
Pro Tip: SMBs can reduce distractions and improve privacy by opting for private desk provisions. This can help employees focus and deliver peak performance.
Conclusion
Both traditional and coworking offices have their pros and cons.
However, for businesses, especially SMBs, coworking can prove a game changer. Coworking can help them build a reliable and productive workforce without massive investment.
The shared amenities, resources, and the like-minded community of working professionals can help businesses thrive in the long term.
Our Verdict: Coworking is a better option for SMBs than traditional offices.
For more business and technology-related updates, stay tuned to Tech360d.