What's affiliate marketing and how does affiliate marketing work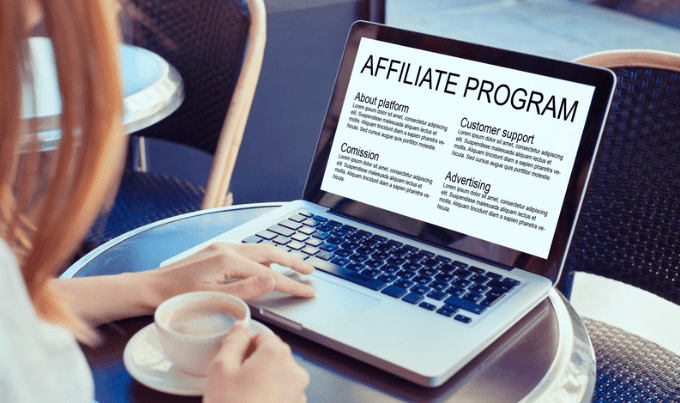 Affiliate marketing is a very popular way to get sales and increase your profits with an online business. Both brands and marketers will benefit. Read on to learn more about this concept and its use.
What's affiliate marketing?
Affiliate marketing is when one person (the affiliate) earns a commission for marketing another person's products or company. It must be clear that it is a safe and legal business. It is not a pyramid scheme. The affiliate looks for a product they want to endorse, that they like, or they get it through an affiliate network and promote it. You get a portion of the profit if a sale is made from the link you place on your website.
Sales are tracked through affiliate links between one website and another. Passive income is everyone's dream, making money without lifting a finger, and it is based on profit sharing. If you have a product and you want to sell more, you look for promoters and give them a monetary incentive through the affiliate program. And if you don't have a product and want to increase your income, you promote a product that you think has value and make money as a marketer.
Benefits of doing affiliate marketing
For those who become an affiliate, there are several benefits, including:
Passive income: you will invest time and money to start a campaign and over time, you will see the profits. You will only have to be in front of the computer during the day.
You will not have to offer customer service: you do not sell the product directly. Therefore, you can be aware of their satisfaction. The seller is the one who has to see this.
You will work from home: you will be able to launch campaigns and receive profits from products that sellers create.
It is cost-effective: you can start at a very low cost.
How does affiliate marketing work?
There are generally four parties involved in this process. They are the merchant, the network, the affiliate, and the customer. Others only talk about three the seller, the affiliate and the consumer.
In the end, each party will receive a share of the profit, according to their contribution.
The merchant, creator, seller, brand or store
It can be a person, an entrepreneur or a large company. It is the one that has a product on the market. That can be something physical, like a t-shirt, or a service, like tutorials on social networks.
This part does not always have to be actively involved in marketing. But it can also be the advertiser and profits from the shared profits of this business. A seller can be a new online store that pays other websites to promote their products or a company that pays to sell an app they developed.
How to become a trader
You need a product or service idea. You may already have something or a theme that interests you.
You have to validate the idea.
Create the product. If it is physical, you will need investment, which could mean certain risks. If they are digital it is much easier.
Find affiliates to promote the product. But they must be people who reach an audience that is interested in your products.
The affiliate or the publisher
They can also be individuals or companies. You can earn from little money to millions of dollars in commissions. It depends on how you promote the products and attract and convince potential customers.
It is responsible for promoting the product or products, persuading consumers that it has value or that it offers benefits. In short, it convinces them to buy something or hire a service. They usually have a specific niche that helps them attract the right people.
If the consumer makes the transaction, the affiliate receives a portion of the profit, and it is the key to how affiliate marketing works. They could also create an entire site dedicated to a series of products, advertisements, and social networks. If you have a website, SEO positioning will be vital in getting organic traffic and thus increasing your sales.
How to be an affiliate
You should start reviewing the products. It can be on YouTube, on your blog, on social networks and more. You have to manage to put together a mailing list. So you can connect with your audience at any time and invite them to see new content.
The consumer or client
It is the last part of the chain, it may be that the person who buys knows or not that they are doing it through an affiliate marketing link. The seller and the affiliate share the profits when the person buys a product. Sometimes the latter makes it clear to people that you are getting a commission for your sales. And sometimes, it is very clear that it is a sales infrastructure, which is not a problem.
People only pay so much when buying through affiliate marketing when they do it directly in an eCommerce. The affiliate commission is included in the sale price. And they will go through a normal checkout process and receive the product as they do regularly when purchasing something online.
How to make money with affiliate marketing?
They use affiliate links. These are given to them after entering the affiliate program. It is a URL with an ID that you place on your website, social networks, or Facebook ads. When people click, a cookie is left on their browser and tracked. If they convert, the company will know and you will receive your earnings.
The affiliate can get money through the sale of the products and other ways. They commonly obtain income through pay-per-sale. They must have previously established a percentage. They can also receive payments for leads, that is, for getting the consumer to click, go to the merchant's website and complete an action. Another option is pay-per-click, getting the person to go from the affiliate's website to that of the seller.
Read more: Understand the CRM software purpose