Understand the CRM software purpose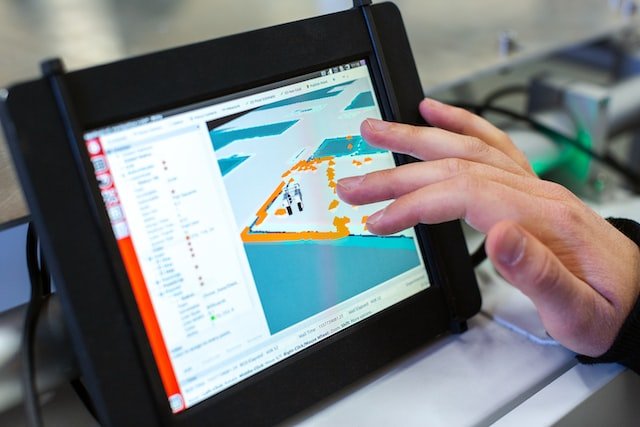 Introduction
Why squander time on laborious tasks?
When there are specialized tools available to make everything easy.
Regardless of their size, businesses benefit from CRM. It gets the employees ready to go from doing hard work to doing smart work.
It was rightly quoted by Peter Drucker- "efficiency is doing things right; effectiveness is doing the right things". For any business the right thing is to streamline it's management in every aspect to be pellucid in the dynamic world. And for this CRM is the first tool that needs to be implemented.
What is CRM?
CRM is a technology that assists organizations in managing their interactions and relationships with customers and potential customers. Further, they enhance and streamline the sales process, along with the marketing campaigns.
Businesses deploy CRM software as an all-in-one solution in managing their call, chat and email interactions. They assist with website optimization and ad campaign management by centrally tracking leads, consumer demands, offers, and conversions.
What Does a CRM System Do?
CRM is the best option for a business looking for a tool to improve its customer relationships while also keeping its sales and marketing ahead of the competition. It replaces spreadsheets, assists in locating valuable customers hidden in your overflowing inbox, and keeps every note in sync with the customer profile. Hence, bringing an upsurge in the company's productivity.
Who uses a CRM?
CRM systems are used by businesses of all sizes, from sole proprietors and home-based e-commerce to small, medium, and multinational businesses. Hence, it can help anyone who owns a business. Who will be against using a tool that aids in better organization, comes up with a consolidated task management system, and acts as a cutting-edge tool? Sales, marketing, and customer service teams are the key departments that use CRM software.
For instance, it's the end of the quarter and a salesperson has yet to meet his goal. The question now is where he will look for leads to convert.With a CRM system in place, looking up hot leads & live opportunities, the salesperson can shortlist those most likely to convert and focus on them to achieve that goal.
A marketer, like a salesperson, may attempt to run a campaign but have no idea who the target audience is. In such a case, using the CRM system, they can granularly segment customers and target them.
Now, let's talk about the customer service team. When a customer enters the IVR, he expects his problem to be resolved without providing much information. However, with a proper interaction document, or a trace of the call on a system, agents can resolve the issue faster. Even if not immediately resolved, the tracking of that call through a ticketing system can give the team of all outstanding customer requests.
Types of CRM
CRM systems are classified into three categories: operational, analytical, and collaborative. Each is intended to achieve a specific business purpose. Several companies use multiple CRM systems or create a custom CRM solution that combines elements from each system. These four CRM systems differ in the following ways:
Operational
An operational CRM is intended to improve routine business operations and securely store data on all of the company's customer and prospect interactions.
Sales
The sales team prioritizes targets, but they sometimes miss them due to disorganized contact information. As a result, managing a salesperson's calendar is difficult.
Make use of operational CRM to streamline less significant but critical tasks such as meeting scheduling, contact management, and tracking the status of each contact without a hiccup.
Marketing
As a marketer, the individual should concentrate on developing and implementing effective marketing campaigns. Furthermore, their valuable time should not be squandered navigating spreadsheets and manually analyzing data.
Support
Every customer interaction is an opportunity to grow a business. Not only by increasing sales, but also by providing exceptional customer service. An operational CRM stands out when it comes to automating customer interaction and support. CRM can help the support team with everything right from scheduling customer follow-ups to tracking problems and facilitating customer self-service.
Field Service
When an entire process is handled by a single person, managing it appears to be simple. The support team, on the other hand, assigns tasks to Field Service members. As a result, if a proper system is not in place, the field service team may seem to have a lot on their plate.
Others
Everything in finance, from invoices to payables, billing to recurring billing, ledger to expense reports, can be handled by a single piece of software- CRM. Furthermore, project management and cloud-based business can be handled with ease.
Analytical CRM
Analytical CRM is a system that collects data from its customer interactions as part of the business's strategy to improve customer satisfaction and retention. In other words, it serves as the back-end process for improving the company's customer experience.
There is a whole list of KPIs that organizations can use to measure performance with regards to their Sales, Support and Marketing teams and also give insights into the customer. These Analytical CRMs are equipped with metrics that are designed for objective reporting on activities,
Collaborative CRM
Collaborative CRM brings together various departments within an organization to share customer information in order to maximize profitability and increase customer satisfaction and loyalty. Collaboration is intended to improve service quality and customer satisfaction.
Examples of How a CRM Platform Works
Consider a company with thousands of employees. Every employee's educational and career history, contact information, account information, tasks assigned, and task status must be documented somewhere. Here is where a CRM system lends a helping in keeping every employee's database in one place. It is now possible to check the employee's daily tasks and plan their day accordingly, regardless of the team they are in. It is not only useful for a large business even the sole freelancers can benefit from a CRM system.
How do I choose the best CRM?
There are certain steps to be followed while choosing a CRM for the business.
Feasibility analysis– A CRM system can help businesses become more successful, but businesses must first define their objectives.
Check features and tools– Check to see if the CRM's tools and features can grow with the company or the possibility of upgrading to a more advanced version in case of requirement in the future.
Test drive the CRM- Prefer for a free trial to test the functionality and user experience of the CRM platform. During the trial period, the sales team and other team members can evaluate the CRM's usability and task effectiveness.
Summary
If business is the king, CRM is the ministry that aids in the proper management of the entire territory under the king. Hence, it's time to start evaluation of the best CRM that suits your business. Heads Up by exploring CRM software across the Internet.
Also read about:
Why is Digital Transformation Important for Business Growth?