How to Use Virtual Reality in Real Estate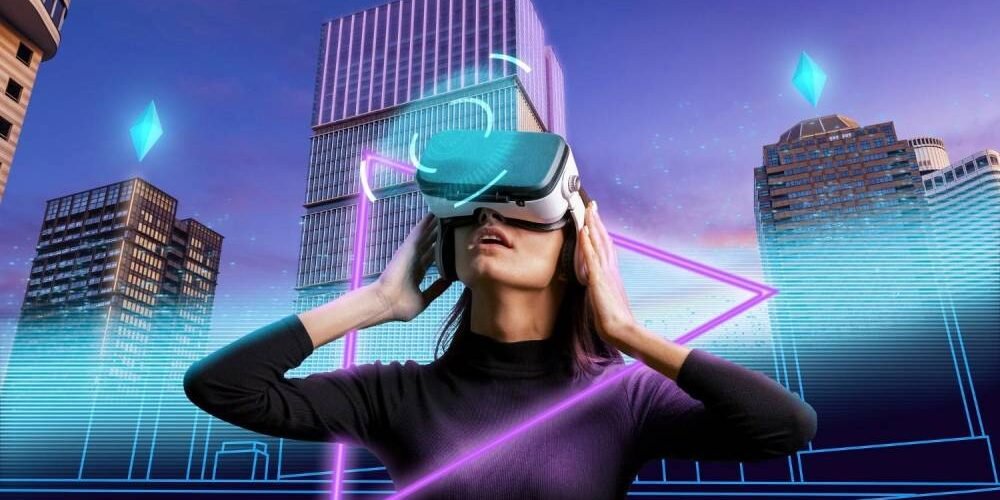 For many industries in the world, it's not easy to keep up to date with all the technological advancements. Let's take virtual reality as an example.
For years, VR technology has been primarily used in the gaming industry. But as of recently, other industries have been starting to apply VR as well.
The entertainment, education, and healthcare, as well as the real estate industries, have started finding ways to use virtual reality in everyday processes.
But it's the real estate industry where VR has the most potential to truly shine. The applications of VR in real estate have the potential to revolutionize this industry.
So, let's see all the ways we can use VR in the real estate industry.
1. VR market research
Real estate agents often research the market. And market research, while being important, is also a complex and time-consuming job.
This is where VR can be used. With the help of VR, reputable real estate agents from Mooloolaba can perform their jobs better. VR will help them better understand what buyers like and want, recognize new trends, and perform their jobs better.
With the help of VR, market research, different analyses, design testing and so much more will be not only faster but easier as well. With this immersive technology, agents will also be able to optimize their strategies and improve their performance.
2. Virtual tours
Every real estate agent knows that property tours are an essential part of real estate marketing. However, these tours can be quite time-consuming.
But that is slowly changing thanks to virtual reality technology. Property tours are slowly becoming virtual. Virtual property tools bring numerous benefits with them.
In just one evening, clients can walk through several properties and make a decision faster. Currently, there are two types of virtual property tours – guided and interactive.
For the guided model, a VR headset is optional because the tours are basically pre-recorded videos filmed on a 360-degree camera where buyers can tour the space.
Interactive virtual tours, on the other hand, offer a bit more immersion. They are a lot more engaging and that's why buyers prefer them. During virtual property tours, buyers can explore the property and engage with the space however they want.
3. Virtual home staging
Home staging is inarguably one of the best real estate marketing strategies. Real estate agents love to use it because they know buyers are more likely to buy a staged property than an empty one.
However, while being a great strategy, it's also an expensive one – especially if the property stays on the market for a prolonged period. The good news is that VR can solve these issues.
Staging with VR is not only a more cost-effective alternative, but it also gives real estate agents more interior design options to work with. This means that agents aren't limited to just one interior design style, which means they can attract more buyers that way.
Customizing a property with the help of VR helps enhance and highlight each room making them more appealing to buyers which, in turn, helps them make a final decision.
4. Architectural visualization
For real estate agents and developers, there's nothing quite as difficult as selling a property in construction or property that has yet to be built. And this is yet another spot where VR can be of great help.
VR technology can help real estate agents, developers, and even architects showcase their projects to buyers and investors. The best part is that VR can create a detailed, and immersive experience of what both the exterior and interior of the property will look like once completed.
In this application, VR is a powerful tool that attracts investors and secures pre-sales. As for buyers and investors, architectural visualization can help them imagine what the property will look like and, thus, allow them to make better decisions.
5. VR advertising
Real estate agencies can take their advertising to a whole other level with the help of VR technology. Advertisements created with VR can make clients feel like they are stepping into a property.
Ads of this kind engage clients and allow them to explore the properties themselves. For real estate agencies, implementing these innovative technologies is a great way to build a strong brand presence and stand out from others in this competitive market.
6. Virtual collaboration
But that's not the end of how you can use VR in real estate. VR is also a great tool for collaboration. Different VR tools can facilitate meetings and collaboration between agents, clients, contractors, and other people involved.
Having VR meetings and collaborations can be very convenient both for agents and their clients. Clients can join in the virtual environment regardless of where they are in the world.
Additionally, virtual collaboration enhances communication, increases productivity, and saves time for everyone.
Bottom line
Just these six uses of VR are transforming the real estate industry. Applying them has numerous benefits, from saving time and reducing costs to expanding customer coverage and making great first impressions.
From all this, it's pretty obvious that VR is the future of real estate, and embracing it is the right thing to do.