Challenges You Might Face While Testing VR Games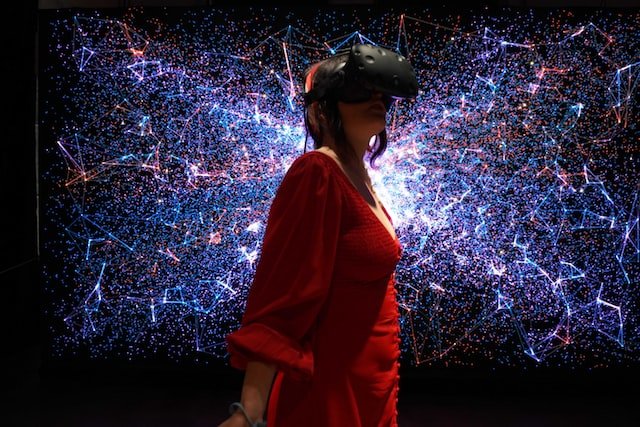 The world of technology has been evolving for so long. First, it was the introduction of the web, internet, mobile devices, the more intelligent mobile devices, artificial intelligence, Machine learning, and the list goes on. However, one of the most interesting evolution that we have recognized so far comes straight from the world of gaming. From the earliest days of cassette gaming, from brands like Nintendo to the most recent VR games, things have taken an enormous leap.   
Especially with AI being part of our day-to-day reality, we have started to experience the future already, and the use of VR technology in gaming and other industries is one such thing to count. VR or Virtual reality at present is one of the five most impactful technologies that have changed the world of gaming.
Though modern software and gaming technology have made us enjoy a smoother transition towards digitalization, futuristic gaming needs such as the use of VR technology has made things much complicated for game QA testing service provider.
In the next few minutes, we will take a deep dive into understanding the current position of the VR industry and how it has changed the dimensions of modern gaming, posing several risks and challenges to QA and testing services providers.
The Present Dynamics Of VR Industry  
The use of VR technology was never restricted to the gaming world only. Right from healthcare to engineering, construction, military, education, retail, and much more, Virtual Reality has transformed everything from business vision to operational practices. The industry is growing at such a fast pace that the global VR market size is projected to increase from less than five billion U.S. dollars in 2021 to more than 12 billion U.S. dollars by 2024, as per the reports shared by Statista.
Since the technology has grown to be so popular but is still on the verge of development, there are so many challenges associated with the development of VR Applications that software as well game testing services need to aim.
VR Testing Challenges
VR issues can be damaging to health, and if not tested effectively, the use of VR could lead to severe implications, either it is gaming or any other industry. Thus, it is necessary that VR developers should have a clear idea of the possible challenges that they might encounter on their way to developing a professional product. Since the use of VR products usually involves issues related to functionality, motion, and object collision, some common risk factors or challenges that testers need to overcome include:
Compatibility Issues
Interface Related Issues
Motion Testing
Automation Testing
Health Impact
Space Requirements
Compatibility Challenges
The first thing that VR developers and testers need to target is to work on compatibility issues. It is necessary that any game designed should be made to function well with the defined list of devices and platforms. This might need testers to ensure that there must be no crashes or overheating of the device in use for offering a safe and convenient end-user experience.
Interface Related Issues
The next big challenge that VR games manufacturers had to face are related to usability and the GUI. Most of the time, GUI testing is meant to check on the placement of the menu, icons, and other buttons on the screen. However, VR gaming needs testers to ensure that any user interacting with the game should have a good time in 3D space. Since VR gaming involves extensive use of buttons and touchscreen options that work with your body positions and controllers, game testing services should understand all the aspects related to interface well to work on related challenges.
Motion Testing
When we say motion testing for VR gaming, it is about the translation of motion data well into digital information, offering a seamless VR gaming experience. Since this might involve issues related to hardware response and software code concerns, the shift in motion may cause the objects to float away from the defined positions.
Besides, there can be visuals where the user might need to jump off the wall or fall on the ground and thus, needs to be tested well for the real-time player who might experience synchronizing issues while playing. Therefore, it is necessary that testers should go for extensive motion testing trying on unexpected and uncertain movements to ensure consistent gameplay to the user.
Automation Testing
VR gaming or the use of VR in any other application is all about human perception. Therefore, automating the test process should involve extensive manual testing anywhere and everywhere, especially when automation seems a more complicated task to implement.
Health Impact
Though it may not seem to be a big challenge for the manufacturers, there is a health aspect of using VR which must be tested. Since VR wearables have a physical nature, the continuous use of VR devices during gaming could lead to eye strain, headaches, visual issues, and fatigue.
Most of the time, the eye strain and headaches are caused due to low-quality visuals or a user watching a screen without blinking, making the eyes dry and leading to irritation in the eyes. Besides, the wearing of VR glasses and helmets could deprive you of reality leading to motion sickness. This might need extensive testing on the vestibular apparatus to offer healthy implementation of locomotion technology.
However, another good way to overcome health issues is by testers defining the instructions to improve the overall experience. This can be taking frequent breaks while testing or playing in real-time to avoid any discomfort.
Space Requirements
Testing anything that involves a VR setup usually needs a lot of space in order to have a comfortable and precise testing experience. Though the position of controllers and any other sensors could be fixed, the movements made during the gameplay usually need good space.
Thus, it is necessary that your game testing service providers should have a dedicated space to test the performance of the game or application.
Tips For Testing VR Games
Though testing the VR games is an intense and complex task to perform, there are a few tips that game QA testing service providers should keep in mind to ensure effective results:
The testers should always focus on the feel factor associated with a game to ensure a perfect experience can be offered to the end-user.
There must be well-defined standards for health and safety that testers must follow while testing. These can be related to test intervals and any health issues that designated testers have.
Any VR application designed should be tested for the most sensitive group of people to identify related health implications and fixing the reasons for the cause.
The testers must go for mandatory hardware clean to avoid any change in test results or damage to the equipment from sweat.
Testers should have a keen watch on the bug reproduction rate to identify the most discomfort-causing bugs.
There must be a proper check or supervision made to check on the physical strain involved with the gameplay and use of hardware.
Last but not least, the testers must be provided with enough time to work on performance testing of the application or game to ensure the most favorable outcomes.
The Crux
When we talk about the development of quality VR app, it is all about creating products that are safe to use and have no ill effects related to health for users as well as testers. Thus, it is crucial that any VR development process should involve rapid integration of QA activities to meet the defined testing benchmarks.
However, producing the most-capable VR product to the market needs you to put your trust in the most experienced and informed game testing services provider who can help you with everything from devices to understanding peculiarities of interface and operations in the VR world.   
Read more: To Protect and Prevent: How CCTV Cloud storage can help enterprise security.