How Does Social Media Influence Consumer's Buying Behaviour?
Global businesses are always on the lookout for innovative marketing strategies. Until the cornerstones of marketing tactics were broadcast and print media. These conventional channels of promotion make up only a tiny fraction of today's extensive range of methods for promoting and branding products. Putting more effort into social media has changed how modern advertisers approach their audiences. Know how social Media Influence Consumer's Buying Behaviour.
So, if you want to get ahead and stay ahead of the competition, you need to master the art of social media marketing. Businesses have realized the importance of social media in influencing consumer opinion of brands and purchasing decisions. Advantages will accrue to businesses adopting a strategic social media utilization approach.
As a result, the efficient use of social media has become a crucial component of developing and preserving a competitive advantage. Statista report shos that the average amount of time spent on social media by internet users around the world increased to 147 minutes per day in 2022, up from 145 minutes the previous year.
Below graph shows you the complete details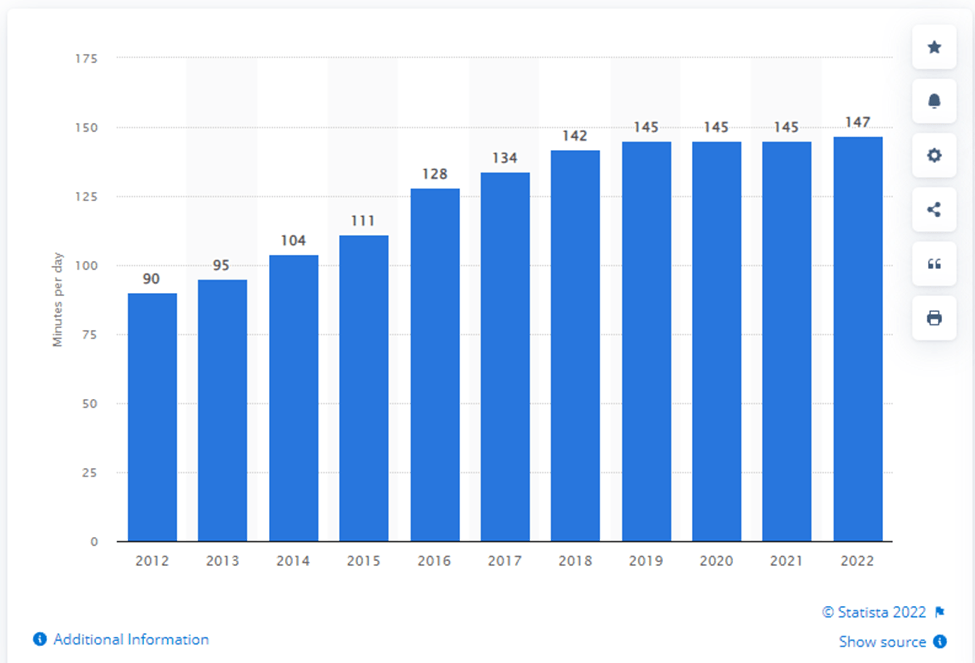 Consequently, businesses increasingly place a significant amount of value on how to use social media to form consumers' perceptions of brands and influence the decisions they make regarding purchases. Companies that utilize social media with a strategic plan will have an advantage over competitors that do not implement such a plan.
In today's post, we'll help you to know about the consumer's behavior and also let you know about how Social media influences them.
What Is Consumer Behaviour?
The study of consumer buying behavior examines the factors influencing product and service choice and acceptance among consumers and businesses. Marketing campaigns can be more successful at persuading consumers to make purchases if they understand the factors influencing consumers' decisions when faced with multiple brands.
Consumer behavior is affected by individuals' unique personalities, psychological makeup, and social environments. To a large extent, a person's demographics influence their interests and perspectives, which are considered personal. Their cognitive abilities and their perspective on their own requirements are only two examples of psychological factors at play. Finally, social influences include one's social circle, family background, and online communities.
During this phase, customers become aware of a need and conclude that buying a product is the best way to satisfy it. This presents an opening for companies to employ supplementary forms of advertising in order to reorient or reawaken the interest of potential customers and increase ROI in marketing and enhance the brand's reach.
Different Stages in Consumer Buying Process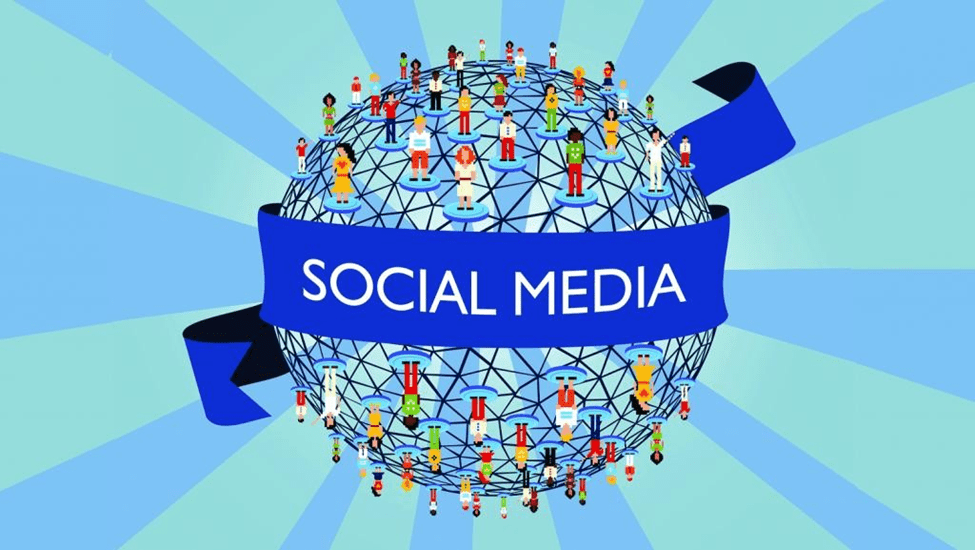 1. Recognization
During this phase, customers become aware of a need and conclude that buying a product is the best way to satisfy it. This presents an opening for firms to employ supplementary forms of advertising in order to reorient or reawaken the interest of potential customers.
2. A Look for Details
Customers at this point in the buying process want to learn more about the product they're considering buying. In this case, resources like product reviews, websites, blogs, and search advertisements might be useful.
3. Evaluation of Alternatives
The wide variety of available products means that shoppers must develop their own evaluation criteria depending on what is most important to them. A key objective of the marketing efforts should be to persuade potential customers that they are the ideal target audience for the product.
4. Purchase Decision
The buyer has considered numerous alternatives and contrasted them using specific criteria. At this point, the buyer has decided to complete the transaction.
5. Post Purchase Behaviour
A purchase is just the beginning of the Buying Process. It would depend on the customers' use of the product to determine whether or not they were happy with their purchase. Customers will typically share their opinions about a product based on how satisfied or dissatisfied they are with their purchase. This can happen when people talk about you online, share your content, or otherwise spread the word.
Social Media Factors That Influence Customers Buying Behaviour
1. Influencer Reviews
People who have a substantial following across many social media platforms are the types of people that are referred to as "social influencers." Because influencers are comfortable utilizing social media and frequently mention the retailer or manufacturer of the products they are consuming, they can provide these organizations with a broad reach over particular demographics. Their followers are susceptible to being swayed either toward making a purchase or abstaining from one regardless of whether or not the posts they share are sponsored.
2. Social Media Reviews
The original goal of social media was to bring people together and make it easier for them to share information. Users now have access to a powerful instrument that can be used to express their opinion about a product or brand in a manner that is both more widespread and more immediate: social media. There is no denying the impact that word of mouth has on the consumers in your target market because the majority of people who are considering making a purchase do so based on the recommendations of a friend.
3. Social Media Presence of Brand
Simply engaging in selling products and services on the internet is insufficient. Amidst the deluge of information that users of social media have access to, the brand needs to be able to stand out and be easily recognized. It is possible to improve the brand image and credibility among existing followers and prospects by maintaining a consistent and distinct voice on the social media platform that has been selected, in addition to regularly updating the feed. This will make it more likely that conversions will take place.
4. Social Media Advertising
Targeting and retargeting are now possible with more precision thanks to advances in social media advertising made feasible by the rapidly expanding user base of social media. Promoting a brand through social media platforms leads to a rise in brand recognition and brand loyalty.
5. Popular Algorithms
The chronological order in which postings were displayed on social media platforms like Facebook, Twitter, and Instagram has been replaced with an algorithm that prioritizes content with the highest number of interactions. Businesses are capitalizing on the benefits of this algorithm by promoting interactions with their content in the form of likes, comments, and shares. This decision has the potential to influence both the overall brand image as well as the interactions that take place between firms and their customers.
Final Words
Consumers can be influenced to make purchases because of the information, images, promotions, discounts, and influencers found on social media. Brands and enterprises can't ignore the impact of social media on consumer behavior. Some research has shown that consumers swayed by social media are four times more likely to spend overall. To add to the persuasive power, research shows that 29% of consumers are more likely to buy on the same day they use social media.
This demonstrates the tremendous influence social media can have over consumers. You should consult a social media optimization firm to persuade your users to buy your products or services. You should talk to a social media optimization company if you want the best possible outcomes to persuade your users to buy the products and services you offer.
Read more: Why is Digital Transformation Important for Business Growth?