Robo-Taxi- The Next Generation Transportation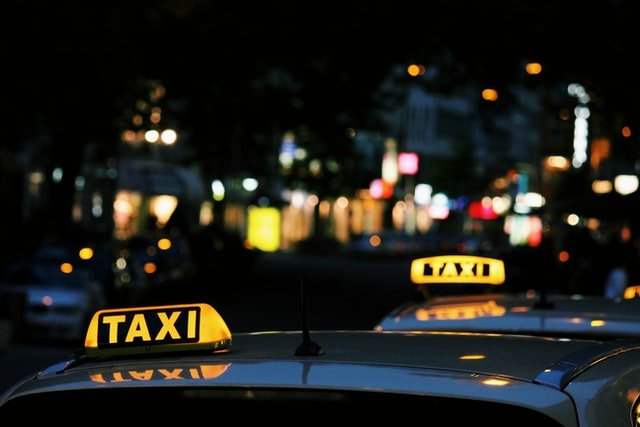 One frequently longs for a smart car that could easily carry them sans worrying about traffic in the era of smart homes, smartphones, and maybe everything going smart. Since General Motors' (GM) autonomous vehicle business, Cruise, recently got approval to launch a for-profit robotaxi service on a few roads in San Francisco, California, self-driving cars are no longer just a pipe dream.
Businesses are aggressively focusing their investments in the on-demand transportation services due to the trend toward shared mobility. One of the biggest benefits of a robotaxi or robocab is that it does not require a chauffeur, which significantly reduces the operational costs of ride-hailing firms. Cab service operators began to stress the necessity for robotaxis in their fleet to cut operating expenses and increase profit margins after learning from the COVID-19 outbreak which they cannot afford in having a significant number of drivers on payroll.
Growing Need for RoboTaxis
Due to the world's fast urbanization, there is a growing need for a safe and economical form of transportation. Robo Taxi Market have an advantage over traditional vehicles thanks to their highly developed long-range sensors and cameras. The amount of traffic accidents may be reduced as a result of the autonomous self-driving cabs' improved ability to map the obstacles around them.
Self-driving taxis can aid in easing traffic congestion in places that struggle to control its flow. Governments all across the world are putting into practice smart city projects by creating new road sensors, sophisticated traffic signal systems, and improved wireless connections. This improvement to the infrastructure helps markets accept self-driving car technology.
It is urgently essential for the world to become less dependent on fossil fuels. The development of robocabs has also been aided by the rising demand for emission-free automobiles. These robocabs require a reliable and clean fuel source because they are designed to be completely self-sufficient.
Robotaxis are an environmentally benign means of transportation since they use less electricity and emit no hazardous gases.
Robotaxis are the Correct Way Forward- 3 Reasons to Support Why
Cost- Why then, before autonomous vehicles can be produced in large quantities, do we believe that driverless robotaxi represents the proper course of action? Because of several factors, the first and foremost of which definitely is cost. For a car to run totally autonomously, the hardware alone will initially cost a lot of money. In order to entirely and safely replace human drivers, AVs will feature two fully independent subsystems, one with cameras only and the other with radars and LiDars, as well as strong CPUs. The cost is manageable for fleet operators because they will gradually recoup it with each ride they provide, amortizing the cost over time as vehicles travel considerably more miles than an individually owned vehicle would. The price of all of this equipment will eventually decrease to a point where private users may afford it when development and production pick up.
Regulation- Regulation is the second. Nearly all current rules governing the usage of motor vehicles are based on the assumption that they are driven by people. It won't happen overnight to switch from that paradigm to one where the vehicle is essentially controlled by a computer, but it can be done more easily with small fleets of robotaxis. Professional fleet operators could feasibly be subject to more stringent regulation and oversight than private consumers. Regulators will also be better able to get ready for the deployment of autonomous cars on a larger scale based on their records.
Scale- The issue of geographic scale, which mostly revolves around map coverage, is the last one. According to the industry's general view, autonomous vehicles would need extremely precise road maps that are much more accurate than the current GPS-based geolocation technology. You will realize why standard GPS isn't quite precise enough for a completely autonomous vehicle when you consider how frequently your satellite navigation system has become perplexed about where you are exactly and which direction you're facing (let alone which lane you're in).
Extensive Winding Path for a Robotaxi Ahead
Robotaxi indeed is a technology which is still in its very early stages and has a long way to go before becoming commonplace. One of the main growth restraints is the high cost of research and development. However, it will also rise as a result of rising government backing for the development of smart cities and rising demand for environmentally friendly vehicles.
Any technology which has improved people's lives has inevitably found a place in society. It might take some time for the general public to feel at ease with the thought of leaving their life to a completely autonomous vehicle. However, once it is accomplished, there are an infinite number of advantages for autonomous cars, from moving people to moving cargo. Additionally, in order to attract more customers, robotaxi ride fares now are significantly subsidized. The technology will undoubtedly be a big source of revenue for businesses once it is widely adopted.
Read more: Six-ways you can save your money while travelling in the mountains