Internet of Things: A Beginner's Guide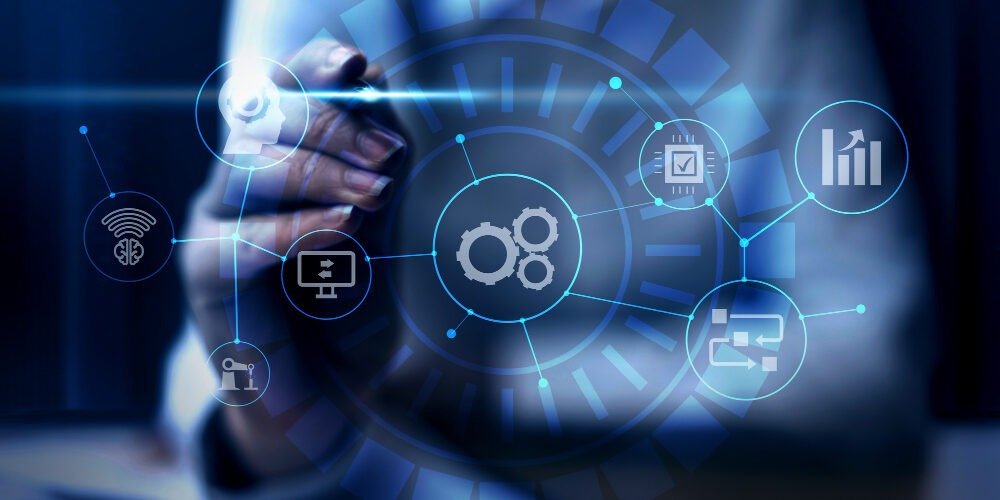 What is that one thing that has changed your life and made it more convenient? The internet, of course. This piece of technology has brightened up our daily routines and made our everyday activities more efficient. It has blessed us with comfort, convenience, and ease.
We rely on the internet for almost everything we do. From ordering food to watching movies, everything is possible because of this incredible technology. Keeping in mind the efficiency of the internet, experts have come up with more innovative and secure ideas. These revolve around automating processes, introducing smart systems, and strengthening the current technology.
Looking at this trend, it is only natural for you to choose a reliable and stable internet connection like the one provided by Wave broadband – if you want to excel in this digital age. Having a fast internet connection would not only aid you in effectively carrying out your daily activities but will also keep you updated about the environment around you.
Now that you know about the significance of the internet, let us move forward and enlighten you with a new term also known as the internet of things. Keep reading as you are about to learn about an advanced branch of the internet.
The Internet of things is just everything linked to the internet. Lately, this term has been utilized to represent objects that 'communicate' with one another. These items include smartphones, smartwatches, sensors, machines, and basically anything connected to the internet.
Similarly, when we use the term an 'IoT product', we are talking about a system or device that is linked to the internet. There are several reasons for developing an Internet of Things product. The recurrent reasons include:
The Internet of Things enhances an existing device
It produces a brand-new, advanced product line
It adds a revenue source, typically a service, to an already established product
In addition to this, almost all Internet of Things products comprise of hardware as well as software. Both of which will need to be customized for a particular product.
Production of an Internet of Things product occurs in three major steps:
Idea generation
Design and prototyping
Production design as well as development
The Internet of Things positively impacts the lives of people, both personally and professionally. In simpler words, it is very important for both companies and households. With the help of IoT, businesses would be able to comprehend their systems better and learn a lot about the various functions of their systems, from the performance of the machinery to supply chain efficiency.
Corporations would succeed in conserving time, money, and energy by automating their process through the Internet of Things. It will also help in promoting efficient resource utilization. Lastly, it will enhance effectiveness as well as productivity, reducing human efforts in many aspects of life.
Increased productivity
Productivity and profitability are directly proportional. This means the greater the productivity; the higher will be the profits. Hence, productivity plays a major role in the profitability of a business.
IoT leads to greater productivity of a business. How? Well, it offers need-related training to its employees, enhances labor efficiency, and lessens the mismatch of skills while simultaneously boosting employee productivity.  
IoT has a variety of applications that simplify life. Since it runs in real-time, consumers benefit from an enhanced user experience and intelligent solutions. The only thing you require is a smartphone with internet access.
Imagine having technology in control of every aspect of your daily existence. How much simpler would life be for you? Receiving text messages or other notifications from IoT-enabled devices when your groceries or other essentials are running low or getting an SMS from your refrigerator to let you know that your stock of milk has run out. Seriously, it would greatly simplify our lives.    
Privacy or Security
There is always a threat to privacy in the data and information transferred through IoT devices. To avoid this, you must diligently check the encryption of your data. We are saying this because IoT's accelerated growth has given birth to several security and privacy concerns.
IoT products linked to laptops or smartphones essentially increase the chances of revealing the private information of the customers. This happens when data is transferred from the IoT device.
Fewer employment opportunities
We are all aware that IoT is rapidly expanding and this may result in getting rid of dull as well as risky jobs and firing incompetent employees. We are saying this because with this advanced technology, everyday activities are becoming dependent on the internet and other automated processes, and so naturally, there will be less need for human resources. All of this will eventually give rise to unemployment problems in society.
Wrapping up
The Internet of Things has the power to improve and make the world a safer place. Along with manufacturing, transportation, and utility firms, it has applications in the infrastructure, agricultural and smart home automation sectors. That is all there is to this article's explanation of the wonders and challenges of IoT.
Read more: Ways To Grow Your Logistics Business As An Entrepreneur