Easiest Solutions to Embed Facebook Feed to Elementor Website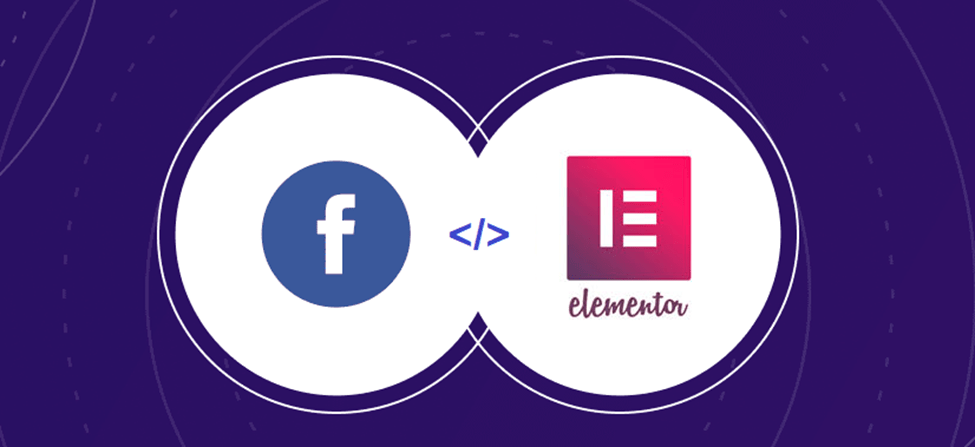 Facebook is one of the oldest social media platforms and still stands among the most influential. With brands making a huge shift towards using social media platforms for their marketing purposes, Facebook has been a great aid to them. But merely having a social media presence is not enough for brands, and hence we are able to see that businesses are pushing on having an online presence.
Using Elementor, brands are now able to have a presentable website and to enhance their overall look; they are actively opting to embed Facebook on Elementor website. You can find ample plugins that help you to integrate Facebook with your website, in this blog we have filtered the top-rated plugins that you can utilize for this purpose.
Top of the Rank Facebook Feed WordPress Plugins
There are many plugins available on the plugin store that helps to improve the performance and look of your website. But for your convenience, we have listed the plugins that are top-rated and allow you to easily embed Facebook feed on Elementor website.
1. Facebook Feed Plugin by Tagembed
The first name on our list is Facebook feed by Tagembed. It is one of the top-rated and popular Facebook feed WordPress plugins due to its user-friendly interface, useful features, and pocket-friendly pricing plans.
The plugin helps you in collecting social media feeds from 20+ platforms that includes Facebook as well. You have the freedom to curate and customize the collected feed, and assist in displaying them in a presentable manner on your Elementor website.
By following some simple steps, you can easily embed Facebook feed on Elementor website; there is no need to have coding knowledge or skill for using the plugin. Alongside providing manageable embedding solutions, it also allows you to customize your widget as per your need. Here, you can change the font size and style of the feed, change the widget background color, and more. Also, you can choose desired layout and theme for your widget so your feed looks more presentable and more organized.
It also provides you the authority to remove content that you think is inappropriate and might affect the quality of your website. You can do all that with the help of the moderation feature. This feature enables you to hide posts that are inappropriate and misleading. You can either remove them manually or opt for using a profanity filter, where the plugin automatically removes the content containing provided keywords.
Custom CSS, responsive widgets, custom CTA, and auto-updates are some of the other major features out of many.
2. Flow-Flow Social Feed Stream
Flow-Flow is another amazing WordPress plugin that helps you to embed Facebook feed on Elementor website. Like the plugin mentioned above, even this tool is easy to handle. And with comfort, you can showcase Facebook feeds on your website.
The responsive layout adjusts itself as per different screens from varied devices. That means, there is no need to change the display setting as per different screen resolutions. Hence, your visitor is able to view the content, irrespective of the device they are using.
Rich design settings allow you to add charm and style to your widget. It helps you to improve the overall look and feel of your website and widget. After all, in this stiff competition, having a website isn't enough; it is important to have a website that impressive and enhances the browsing experience of visitors.
3. EmbedSocial
Next on the list is EmbedSocial. Although the name stands last on our list, that doesn't mean that plugin is the least of all. EmbedSocial Facebook feed WordPress plugin is one of the highly recommended plugins.
It supports Facebook as a platform, and hence, you can use this plugin in collecting Facebook feeds and display them on website. The plugin is compatible with displaying all types of media sources; hence you can use it to showcase Facebook albums, videos, and more. The plugin seamlessly displays, without affecting the speed and quality of your website.
The auto update feature of the plugin updates the content automatically. That means there is no need to refresh the feed or go through some process to display the latest content. And as the feed automatically displays real-time content, your visitors stay engaged on website. Visitor engagement on the website reduces the bounce rate and also might assist in gathering more website traffic. All these factors eventually can be beneficial in improving the search engine ranking of your website.
Over to You
These are 3 of the most popular and best-functioning Facebook Feed WordPress plugins that are available in the plugin store. You can use these plugins, to embed Facebook feed on Elementor website and improve the charm and charisma of your online presence.
So what are you waiting for?
Try these plugins now, and make the most out of this strategy.
Read more: Developing Mobile App for Every Sector & Working Globally