What is the Latest Version of MacOS – MacOS Monterey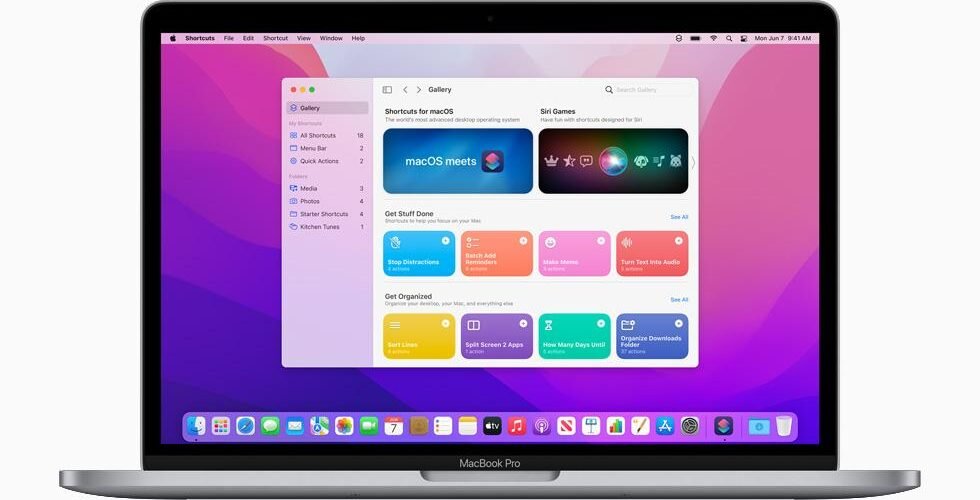 Apple has been striving to deliver the best features and utilities and has released new versions of MacOS to surprise their users. MacOS Monterey is the latest version of MacOS that has come up with surprising features. MacOS Monterey was released in 2021 and version 12.6 (21G115) is the latest update that you can use on your Mac. Apple has announced MacOS 13 Ventura to be released as their next version. Let us learn more about the latest Mac operating system and the family tree of MacOS versions.
| | | |
| --- | --- | --- |
| Version | Release Name | Release |
| Mac OS X 10.0 | Cheetah | March 24, 2001 |
| Mac OS X 10.1 | Puma | September 25, 2001 |
| Mac OS X 10.2 | Jaguar | August 24, 2002 |
| Mac OS X 10.3 | Panther | October 24, 2003 |
| Mac OS X 10.4 | Tiger | April 29, 2005 |
| Mac OS X 10.5 | Leopard | October 26, 2007 |
| Mac OS X 10.6 | Snow Leopard | August 28, 2009 |
| Mac OS X 10.7 | Lion | July 20, 2011 |
| Mac OS X 10.8 | Mountain Lion | July 25, 2012[28] |
| Mac OS X 10.9 | Mavericks | October 22, 2013 |
| Mac OS X 10.10 | Yosemite | October 16, 2014 |
| Mac OS X 10.11 | El Capitan | September 30, 2015 |
| Mac OS X 10.12 | Sierra | September 20, 2016 |
| Mac OS X 10.13 | High Sierra | September 25, 2017 |
| Mac OS X 10.14 | Mojave | September 24, 2018 |
| Mac OS X 10.15 | Catalina | October 7, 2019 |
| Mac OS X 11.7 | Big Sur | November 12, 2020 |
| Mac OS X 12.6 | Monterey | October 25, 2021 |
| Mac OS X 13.0 | Ventura | To Be Announced |
MacOS Monterey
MacOS Monterey is the latest Mac operating system that you can use on your Mac as of now. It has come up with the latest FaceTime updates and a newer version of Safari browser. The latest version came up with new universal controls and shortcuts to always keep you focused on your task. Here are the latest Features of MacOS Monterey at a glance.
SharePlay with FaceTime
The latest version of FaceTime allows you to share your video or music playing on your Mac on your FaceTime calls. Now you can revisit your favourite memories or videos along with your family and friends. Watch TV shows, movies, listen to music, dance, laugh, or jump along with your loved ones with all-new exciting screen share features.
Shared With You Messages
The latest version of MacOS Monterey came with an exciting feature in the messaging app. The all-new Shared with You section will notify you about all new correspondence in terms of Messages, Photos, Apple Music, Safari, Apple Podcasts or Apple TV. You can continue the conversation like a chat in messages and share all the media files within the messages app.
Improved Safari App
The Safari browser has some new intuitive features that make browsing more interesting for you. Now you can save and organize your tabs and groups and switch between grouped tabs with the help of a sidebar or a dropdown menu. You can redesign the sidebar at your convenience and manage your bookmarks in a much better fashion. The compact tab bar has the search bar integrated with new privacy protection features HTTPS inspector and translation support.
Enhanced Focus Assistance
The latest Mac operating system MacOS Monterey came up with a lot of improved features in the current MacOS version. It can automatically enable active window notifications and enable Do Not Disturb mode for all other apps. You can always customize the Focus settings to notify or block notifications at your convenience. The same settings are applied on all other Apple devices so that you do not miss out on any allowed interruptions. You and your contacts get the status of all the notifications and automated messages can be sent to the senders.
Universal Control Options
The current MacOS version (MacOS X 12.6) allows users to universally control the mouse, keyboard, or trackpad across their Mac or iPad. This configuration doesn't require any setup and you can directly control your Mac from other 3 Apple devices. You can drag and drop content and files between devices without any additional configuration.
Other Brilliant Features
MacOS Monterey is not done yet! There are several other features related to Notification settings, Notes, Quick Notes, AirPlay to Mac, Live Text, Shortcuts, Maps, Privacy Settings, iCloud+, Accessibility and more. You can learn more about Detailed MacOS Monterey Features on the Apple support page.
How to Update MacOS
Updating MacOS Monterey is not a difficult task. If you are using MacOS Mojave or later versions, you can Upgrade to MacOS Monterey with ease. You can go to the Apple menu and select System Preferences followed by Software Update. Click on the Update Now or Upgrade Now button to get Monterey on your Mac.
Final Words
This article on the latest version of MacOS has detailed information about MacOS Monterey and its upcoming versions revealed. We have listed the most important features of the latest version of MacOS and tips on how to update the current MacOS version. Keep it updated to avail all the advanced new features of MacOS.
Read more: What does the Future of Technology Hold for Businesses?