Top ECommerce Trends To Watch Out for In 2023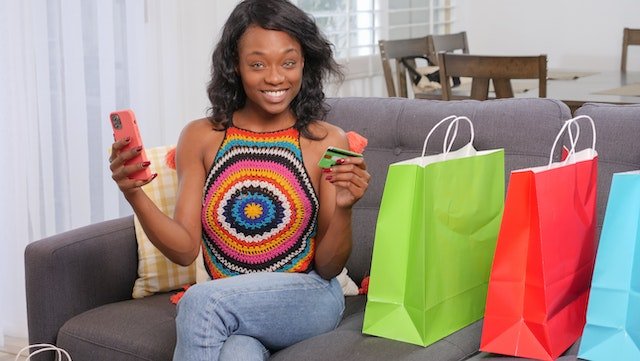 I must admit the fact that the COVID pandemic seems to have made a significant impact like never before irrespective of any and every industry and eCommerce turns out to be no exception. The definition of buying and selling goods seems to have totally changed and no wonder more and more people are found adapting to such situations by leveraging technology that mobilizes remote operations to the great extent. As a result, there was monumental growth observed in the eCommerce realm across the globe.
Though eCommerce development wasn't much popular or in vogue before COVID-19 but post the pandemic, the industry seems to have reached its peak. Due to this, more and more businesses are found jumping on the bandwagon to make the most out of this profit-spinning realm.
The following post emphasizes some of the most promising eCommerce development trends to watch out for in 2023.
Top eCommerce Development Trends Worth Taking into Account
#1 Social and Livestream shopping
One of the obvious and the most amazing trends to consider is social and Livestream shopping. Well, we do realize how important social media has grown over the years, not just for individuals but more and more businesses are found leveraging the benefits offered by this lucrative field. Yes, they attract customers or retain end users by allowing them to shop via social media platforms. In fact, it may quite interest you to know that countries such as China and the US have succeeded in generating tons of revenues from social commerce. And the numbers keep on increasing every year, one fine day it may reach $604.5 billion by 2027. Did you know that Walmart partnered with TikTok to especially host Livestream shopping events?
Here consumers were able to purchase live while the social media event was going on. And most of the time these kinds of events are often hosted by renowned influencers for brands. And this is not just limited to purchasing, here viewers can seamlessly ask relevant questions, and comment whenever needed and this one is quite obvious to make relevant purchases. Live Streaming and social media commerce will be an ongoing eCommerce trend at least for a while. So one must consider it!
#2 Shopping by using the AR/VR Technology
Another interesting eCommerce development trend that might grow over the years is shopping by using AR/VR technology. Now we all have lived in an era where we used to try before we buy. After the implementation of online shopping, trying before buying doesn't seem to be working as it should be. Well, here is some good news for you! With the inception of technologies such as Augmented Reality and Virtual Reality, all these worries seem to have gone! Yes, by using the tech you have to simply place your phone in such a way that you can see how much the chair you are about to buy comprehends other aspects of the living room.
If you want to check whether something looks good on you or not, simply upload a picture of yourself and see whether the chosen apparel would match your skin tone or not. So in other words, by using these AR-VR technologies, you can actually try them before buying! According to several stats, to date, AR shopping has been used by more than 100 million consumers across the globe.
#3 Better Payment Gateways
We all know how tedious it can be to type your debit card or credit card number again and again. And trust me, this doesn't turn out to be a user-friendly experience. And that's the reason why there is a sudden increase seen in Paypal, Amazon pay, and Apple Pay. Adding more and more payment gateways to your existing app has led to a more user-friendly experience as well as a quick hike in regards to revenue. Also, not to mention all the present and emerging payment methods incorporate different methods such as biometrics, digital currencies, and QR codes.
Another interesting payment method is cryptocurrency. One shouldn't neglect how quickly the cryptocurrency market is growing with more and more investments happening around. No wonder, big sharks such as Microsoft, Starbucks, PayPal, and Tesla are accepting cryptocurrency as the new and amazing payment method.
Final Words
So yes, these are some of the most dominating yet prominent eCommerce development trends worth considering in 2023. I hope you did find the following post needful. If yes, feel free to share it with your peers and help us in spreading the word. 
Read more: How Much Does Shopify Website Design Cost?