Why Does Color Combination Matter for Making Any Brand Logo?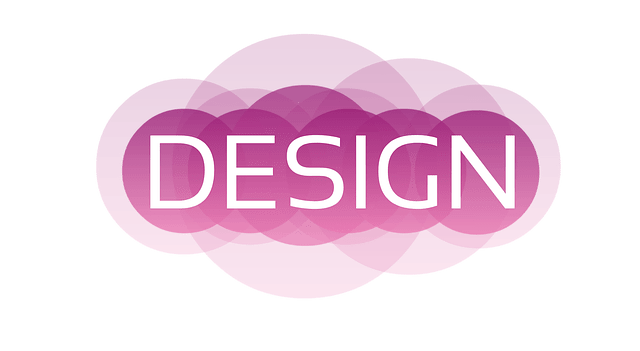 Color schemes in logos are used by brands to convey their identity. At a fundamental level, color communicates distinct feelings to the viewer's brain. People will infer who you are and what you do from your logo's color scheme before they ever take a closer look at it or hear your company's name by brand logo.
We always go for the appealing and powerful color scheme when it comes to branding since it affects how we see any brand's operations. One just has to glance at some well-known firms' old and current logos to get a sense of the drastic change that branding and advertising through logos have undergone.
Businesses that specialize in graphic design are increasingly making the most of several important factors that influence customers' decisions in Illustrated Logo Design. These elements include the logo's clever design and the colors employed.
Why Do We Concentrate on Brand Color?
The psychology of color is at play here, which is why the brand color was chosen. We should constantly be aware of the significance of each hue and pick the one that best represents your company.
Because every hue has a particular effect on customers due to color psychology, branding colors are important to establish a strong emotional bond with your audience. Your logo can't explain the tale of your business, but you may speak directly to your customers' emotions by using color. The colors used in a brand logo have a significant impact on how the target market perceives and responds to that particular brand. Businesses use graphic designers to create their logos, which should be a suitable extension of their brand's identity and philosophy.
Which Color is Best For Your Brand?
Similar to how colors have personalities, your brand does too, and customers are drawn to things that reflect their personalities. By defining your brand personality, you may more effectively target the proper demographic and aid customers in their purchasing decisions.
So what characterizes your brand? Start by posing these six inquiries to yourself:
Is my brand typically considered feminine or masculine?
Is my brand serious or humorous in tone?
Is my product line pricey or opulent?
How old is my company's logo?
Is it young or experienced?
Is my brand energetic or quiet?
Your responses will offer you a sense of your brand's personality, and we'll utilize them to determine which color suits you the most.
Why Is Color Important?
Color Affects Us Your Logo: A logo's color may affect the emotions it conjures up since people tend to link particular hues with particular sensations. These feelings may captivate your audience and make it easier for them to remember your brand. Determine the message you want your logo to portray before deciding on the colors.
Color Draws Attention: The first thing that is probably noticed when someone looks at a logo is the color it has. This is in line with market research, which shows that the human brain processes color-related information for 80% of all visual information. A brand's first impressions typically last 90 seconds or less, therefore for it to leave a lasting impact, its logo needs to stand out, be remembered, and eventually become famous.
The Color Becomes Linked to the Brand: The color or colors you chose for your logo will eventually leave an impression on your audience. This is why it comes as no surprise that some businesses trademark collections of colors to protect their brand against imitation by other enterprises operating in the same market. As an illustration, T-Mobile registered its exclusive magenta color in 2000. Since then, T-Mobile has made a point of highlighting this hue in both its retail locations and marketing materials.
Color Communicates with Your Market Segment in a Message: Your target market can learn about your firm's values through the color of your logo. They will identify with one hue more strongly than another depending on their age, gender, interests, lifestyle, and geographic location.
As a result, each market group reacts to colors differently, and the same hue might have diverse connotations depending on the context. For instance, the color green is connected closely to Islam in many parts of the globe and is linked with luck in Ireland.
What Does Color Do?
It arouses feelings. Each hue has ingrained psychological connections that are influenced by society, customs, and even our evolution.
Colors work hard. They link ideas, transmit emotions, convey pricing points, and tell tales.
Branding a product or service via innovative visuals is an effective technique to influence purchasing decisions.
Here are some instances of how companies target customers with particularly specific color and color scheme choices in their logos:
Red: It is frequently employed by fast food companies and during promotions because it affects people's appetites and boosts energy and attention.
Blue: Creates a sense of calm, safety, and confidence; frequently used in traditional workplaces and corporate branding.
Green: utilized to create a sensation of tranquility and environmental reasons; frequently connected with nature, health, wealth, and peace.
Purple: It is a creative and respectable brand that is frequently associated with beauty items.
Orange and Yellow: These are used to entice impulse buys as well as window shoppers since they make people feel happy and upbeat.
Black: A sign of strength and intellect adopted by IT companies.
Gray: A neutral hue that evokes pragmatism and timelessness.
White: Because it's a blank canvas, white inspires creativity and a sense of purity.
How many colors should a logo have?
There is no fixed guideline for how few colors your logo should have. Perhaps only one or two are required. The message your logo conveys about your brand will determine how many colors you require. Most logos employ a palette of two or three colors. One major color and one or two accent colors are typically used in logos to add depth and showcase the entire personality of the company.
Conclusion:
Colors have a significant role in the identification of your brand. After deciding on the style of logo you want to employ, give each color some thought as to what it will say about your business. Consider the feelings you want to evoke in your audience and how you want them to react to your brand. You can help your brand make a lasting impression and forget a stronger connection with your audience by using the proper color combination.
Read more: Why is Digital Transformation Important for Business Growth?