9 Significant Benefits of Shopify Development Services – Complete Guide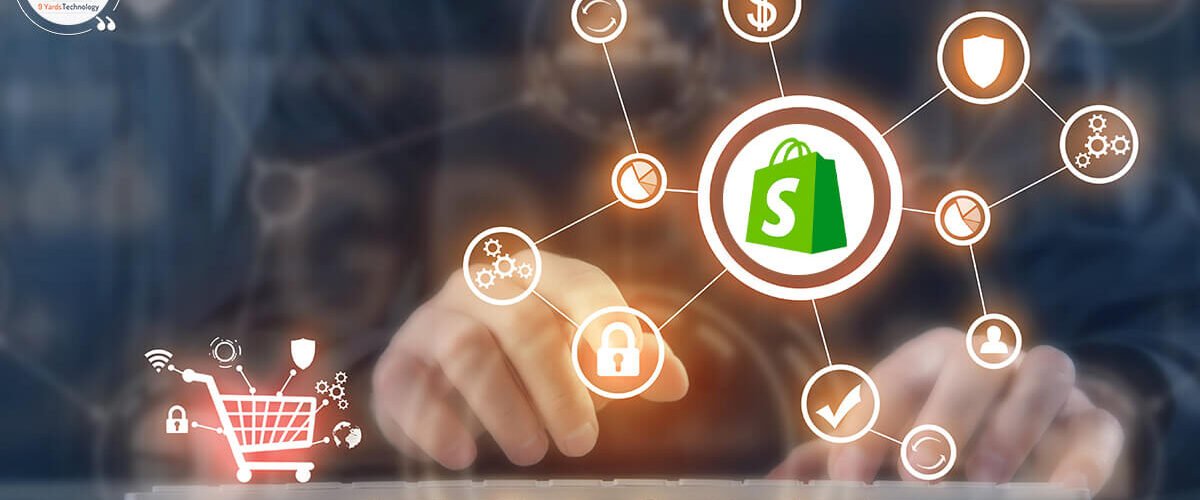 Shopify platform is a vast playground as it offers tremendous opportunity for almost everyone who uses it, varying from web developers and designers to huge service companies. Obliging to merchant's uses, Shopify plays a perfect role. Shopify developers use Shopify in the development and design of online shops. A Shopify developer is a software engineer who uses Shopify to build an e-commerce website. They have great front-end development experience and a watchful eye for pixel-perfect UI/UX. Also, they are app developers for e-commerce websites on the Shopify platform.
According to Truelists.co, Shopify has contributed $307.04 billion in economic activity worldwide.
According to popupsmart.com, Shopify is one of the leading e-commerce platforms, with almost 20% market share.
It said that if you want customer-satisfying services, you should opt for Shopify development services since they offer various services.
Let us discuss these services in brief:
Shopify Configuration and Store Setup
A Shopify development store is a free account but has a few limitations. You can use it to test self-created themes or apps or set up a Shopify account for clients. Setting up a Shopify development store and transferring it to a client gives us a flare-out commission.
There are certain features of the development store:
It processes an unlimited count of test orders
Creates an 'n' number of unique products
Allows to create up to 10 custom apps
Assign a custom domain
Apart from the features it offers, there are some limitations too. They are listed below:
It only allows you to install free apps and partner-friendly apps.
Orders can only be tested using the Bogus Test gateway or by enabling test mode for your payment provider.
Doesn't give access to remove the password page.
Doesn't allow you to test orders using real-time transactions along active payment providers.
Shopify Customization and Theme Design
The theme oversees an online store's organization, features, and style. Different themes provide a different experience for your customers, and they have different preferences too. The customization feature; allows customizing the theme content. The theme editor includes a theme preview that can help you to make changes to your theme settings, like adding, removing, editing, or rearranging the content.
Shopify Integration
Adding new features and functions to your Shopify store using third-party apps can be done with the help of Shopify integration. Shopify does not develop these apps, but these apps work with this platform and can way into your shop data. All the Shopify integrations are spotted in the Shopify App store.
This can be an important aspect; e-commerce owners can offer their customers a smooth experience through this payment integration. Cross-selling and upselling can be feasible with these integrations and can offer the customers more of the products they are in love with.
Shopify SEO
Shopify SEO is the search engine optimization of an online store/shop. Writing a meaningful description having keywords used in it is an example of this optimization. Backlinks, specially obtained from a relevant website, can be another way to improve your store's ranking position. The perfect thing Shopify provides us with is its inbuilt features and apps that productively get your page indexed and ranked in search engines.
This can boost your sales, attract customers, and increase your ranking over the web. Moreover, using the E-commerce marketing tools can grow your profit from your online store.
Shopify Migration
Investing in the right platform is the major factor that online merchants are mindful of. Store migration is the process of transferring data, such as products, orders, customers, collections, images, etc., from one platform to another.
Shopify Maintenance and Support
Shopify Maintenance is the process of periodical scanning and preserving a Shopify store to ensure no bugs or errors block its performance or user experience. It involves an inclusive backup of the store, including all the store's design data and files, and particularized examination of Shopify store issues.
Shopify Plus Development
Shopify Plus is a platform for overgrown businesses. It is an advanced version of Shopify designed for businesses that require more power, flexibility, and support as they grow. It is the sole enterprise e-commerce platform designed for speed, trustworthiness, and security. It offers additional permissions settings for extra control over the actions. It holds unlimited staff accounts to assist you in growing your personnel without added cost.
Shopify App Development
Shopify apps permit Shopify merchants to add more functionality to their online store. There are 'n' several apps, each with unique features to provide them to different parts of a webshop. This might include design elements. Though there are numerous benefits of Shopify development, the main one is that it provides an app that gives customers the convenience of 24/7 support.
Shopify API Integration
Shopify API Integration is a procedure that allows shop owners to tie up their Shopify accounts with third-party applications. This allows the shop owners to manage their store data and use it with other applications. It can be used to connect shipping software or accounting software. Additionally, you can also use it to connect CRM software with Shopify, allowing shop owners to keep track of customer interactions and manage their relationships with customers in one place.
Summing Up!
Shopify development is quick and easy to set up and use. There are no tech worries with Shopify. It is secure and reliable. One can customize it as per the requirements and demands of the business. The most worthy benefit of Shopify development is that it provides app development, which offers 24/7 customer support and hence improves the company's customer relationship. Hiring a Shopify development company to avail of the several benefits is a plus point for any business since they get an expert's eye. Furthermore, the development will be in the hands of professionals.
Read more: What Is The Great Resignation in the Tech Industry?