How to Design a Large Website just like Alibaba Comprehensive Guide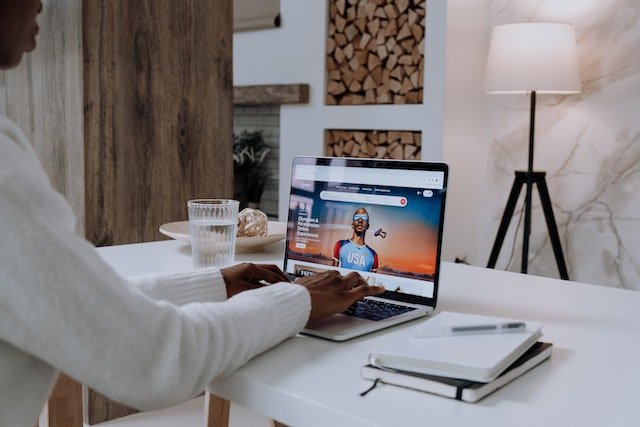 Alibaba is a popular name in the eCommerce business. For B2B and B2C both, it is one name. This company is a treasure that has many secrets. Alibaba owner Jack Ma borrowed money from colleagues, friends, and former students counting up to seventeen in number. The borrowed amount was $60,000 and started this extraordinary business and now investors invest dollars in this business.
Today, Alibaba is a platform that has retail, fintech, entertainment, and computing business. It has control of almost 56% of the retail online sales and the eCommerce of 8.4% that capturing the global market. Many e-commerce platforms have the strength to become successful.
Aliexpress, on the other hand, started as a B2B model but it grabs the B2Cmarket efficiently. Then it opens to the international retailers' concept as well. From Chinese sellers, anyone can buy Chinese readymade products.
The business model of both platforms
If you want to design a website that will give you a return like Alibaba or Aliexpress, then you have to know certain things. Sellers have to pay a 5-8% commission to Aliexpress as the amount of transaction value. In addition to this, Aliexpress will take $1500 for changing or starting the store on the platform. Also, the ads of the platform bring $7 million in a year. The estimation of Aliexpress's overall expenses is $17 million. They are also attracting American companies to sell products on their platform.
Alibaba does not take any listing money. Anyone can register on the website for free and this platform itself plays a big role as a middleman. It regulates the buyer and seller relationships. This kind of approach will create a huge supplier base that will fetch new customers as well. The primary source revenue of for Alibaba is paid advertisements and even member subscriptions.
The user of Alibaba can grab the subscription package for free and they can post up to fifty listings. But for identical goods, there are innumerable suppliers and all want to be at the top rank. So, business sellers go for a subscription to Gold Supplier and they pay a certain amount per year. Hence, they get some advanced features, payment refunds, and even other logistical solutions. The sellers with Gold status will assure the customers that suppliers are trustworthy and serious.
Core Features of the companies' marketplaces
Though the target audiences are different for both companies, still the features are same. If you want to design a website like this big shot then you have to know the way to fulfill the deals and look into the shipment and payment system. It will get the same experience as the users that will have on the B2C platforms. For example- you will get online instant payment, ratings, smart search, and reviews with personal recommendations.
The secret success of both companies
Audience demands depend on the country's economic situation. It will focus on the local traditions, customers purchase behaviors. China now differs from Europe and US which will give purchase behavior. It is an online platform store where innumerable merchants from all around China can come together. It is more customer-centric and offers the best shopping experiences. Overall, these are the things take you can take away from these two business models and create and design a website to flourish in online business.
Read more: Facts About WordPress Development That You Need To Know